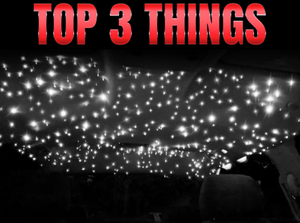 Why don't these cables reach my entire roof? 😅 Believe it or not many starlight kits out there come with cables that are NOT long enough for you to reach all areas of your roof! Many kits especially amazon ones are designed to be installed on car's and NOT a quad cab truck, therefore they come with 10 ft cables or less! We found most trucks needed 12 ft, or you might end up having a partially lit roof like the photo below... It's supposed to be white but its purple? More often than not products such as Rock lights, Starlight & Wheel Lights will be advertised as having "white" when it really looks more like...
---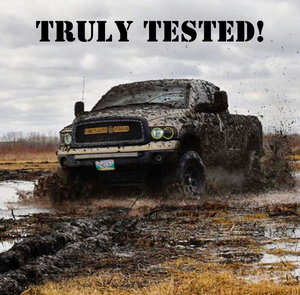 With so many options on the market today we made it one of our top priorities to give people the ultimate trust in our product BEFORE the time of purchase! We decided the best way to do that would be to put our products through the paces in hardcore offroad & Frigid Canadian winter conditions to show what they are really capable of handling!   Here are the Top 3 Things we look for while stress testing our products!  1. Waterproof    First and foremost it is by far the most essential thing to ensure our products are 110% waterproof...
---
• RGB+W Rock Lights • RGB+W Wheel Lights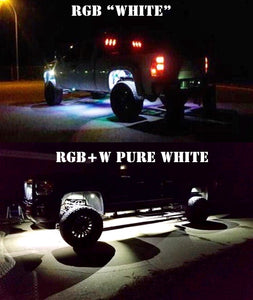 It may seem pretty straight forward to some but there is often a lot of confusion when it comes to RGB and RGB+W lighting kits and how exactly they differ. I'm going to set the record straight so things can remain as simple as can be when looking for the lighting kit that suits your needs best!